Our New Junior Graphic Designer! Meet Ffion.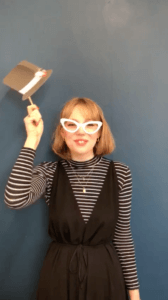 This year is already turning into an exciting one for us here at Rodo Creative. After our busiest year yet, we have decided to recruit a new member to join our small team and assist with our wedding stationery and online orders.
We thought it would be nice for our customers to learn more about our new Junior Graphic Designer / Maker. So please give Ffion a virtual wave!
Tell us a bit about yourself:
I recently graduated with a Graphic Design degree from the Manchester School of Art, where I completed a foundation year prior to this. Although I have always had an interest in Art & Design, it took me a while to discover that Graphics was the right route for me as I started first year on the Illustration with Animation course. This is probably why illustration still holds a heavy influence on my work.
What are you passionate about?
In terms of design, choosing the right colour palette is very important to me. I find it difficult to start a project without exploring the colour palette first. 
Where do you get your design inspiration from?
I am constantly inspired by different things around me which can often inform projects that I am working on. From artists, writers, interior design, album sleeves or a patterned chair in the pub, I find that my inspiration doesn't tend to stem from one source alone. 
Do any stationary brands give you design envy? 
Hay is definitely one of my favourite stationary brands, in particular their wooden rulers have such an appeal to me! The way they work with colour in blocks, as well as the colours they use means that I'm pretty much always drawn to their stationary in any shop!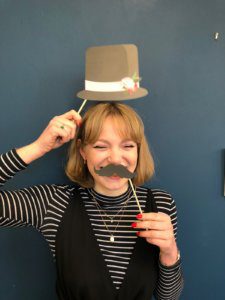 What design and print methods really bring out the design geek in you?
Working with the risograph machine & screen printing whilst at university definitely became two of my favourite printing processes. I find that I like quite a hands on approach to design, so bookbinding was also one of favourite things to explore! 
Do you have any guilty pleasures?
Chris Isaak's Wicked Game is probably (most definitely) my most played song of all time. 
3 things you would take to a desert island?
Three cans of Guinness. 
What's your favourite movie?
Rosemary's Baby, perhaps purely based on Mia Farrow's wardrobe. 
So we can officially welcome Ffion to Team Rodo, we're already super excited about what's to come!
Watch this space!