During this time of uncertainty, we realise the things in life which really matter the most. We are all missing our family and friends so much, that sending a thoughtful card is sure to brighten up anyones day!
Our NEW range of thoughtful cards is forever growing, giving ways for people to stay in touch and show family and friends how much they are missed.
We are all missing those all important hugs, so why not send a virtual hug? They may not get to see you face to face, but they will certainly feel the love with these paper versions.
Involve the Children!
For those Mum's and Dad's out there, doing their best to juggle home schooling and keeping a house running. Our 'Thinking of you cards' are the perfect way to keep the children occupied. Whilst also being a thoughtful gift for a loved one AND donating to a worthy cause – AgeUK.
With every pack of thinking of you cards sold, we will be donating to AgeUK  
Missing Mum
Is your mum on her own? Or do you just miss her the most? These thoughtful Mum cards will be sure to put a smile on her face.
Personalise your card and we can Post Direct!
We are now able to post direct to your loved one! All you need to do is select the correct option when placing your order. And pay a little extra for a note to be printed on your card. We will seal the envelope, remove your invoice and address it to your loved one.
We have had so many requests for this recently. And wanted to make it happen. We hope this is a helping hand for those who can't get out for a walk at the moment.
This option is available on all our of cards and paper goods. Including our newest thoughtful cards and of corse our most popular scratch off boarding passes.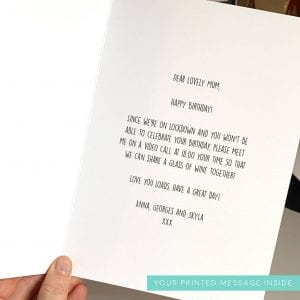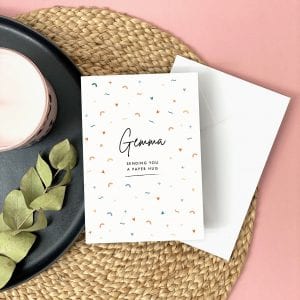 Shop Now
View all of our thoughtful cards on our Shop
We want to take this time to also thank our fantastic customers for the continued support. We really appreciate every single order at this difficult time. Thank you for keeping our little paper shop running!